H&H Lighting Maintenance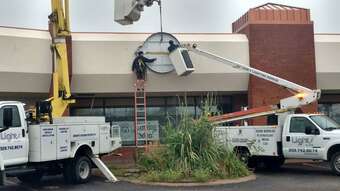 H&H Lighting Maintenance is a division of H&H industries. We regularly service customers in Pekin, Peoria, Morton, Bloomington, Galesburg, and many more cities around the central Illinois area.
If you have a sign, interior light, or exterior light that need fixed or upgraded we will show up in a timely manner and bring a bit of small town charm with us.
For more information please contact us.