Sign Repair, Design & Installation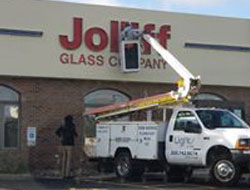 We work on any type of sign that you may have. If you want your sign to look as good as new give us a call and we will get it nice and bright in a short amount of time.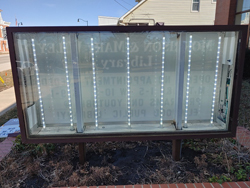 LED Sign Retrofit:
We can upgrade any sign to LED. With a LED sign conversion you will not only save energy, but you will save on future maintenance costs as well. Contact us any time for an estimate to retrofit your sign with LEDs.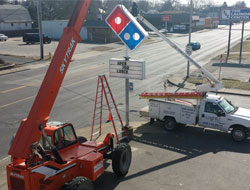 Are you looking for a new sign to help your business stand out? We are able to help design, create, and install a custom sign just for you. We have helped many customers achieve a fresh new look, and would love to help you as well.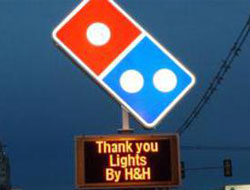 A great way to get your business to catch the eye of a passerby would be to get a new EMB sign. These signs come in a variety of styles and sizes. If you are tired of changing the lettering on your message board in the cold and rain, a new EMB sign would allow you to change what your sign says from your cell phone from anywhere in the country.
Member of: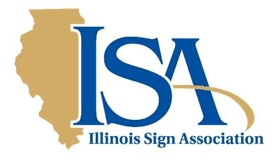 Sign Repair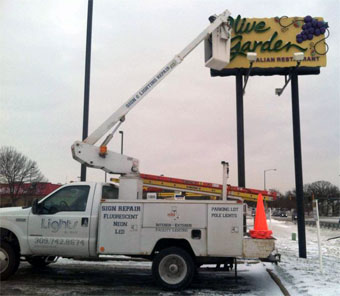 Neon sign repair at Olive Garden in Peoria
Neon Sign Repair
Red, Blue, Green or Orange, no matter what color we can repair your neon signs. We can perform the following repairs:
Neon Tube Refills & Replacements
Transformer Replacement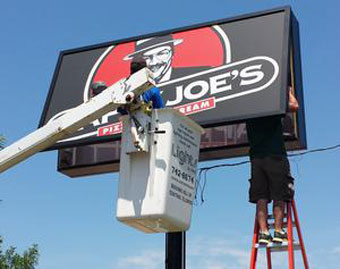 Repairing a fluorescent Happy Joe's sign
Fluorescent Sign Repair
Whether it's a Road, Building, Single or Double Sided, Directional, or Menu Board we can repair your backlit Fluorescent Sign.
Lamp Replacement
Ballast Replacement
Socket Replacement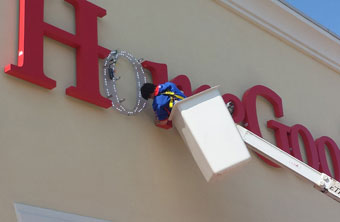 Repairing a LED sign for Home Goods
LED Sign Repair
Backlit Cabinet, Individual Letter, or Raceway Signs we can get you back up and running.
LED Module Replacement
Power Supply Replacement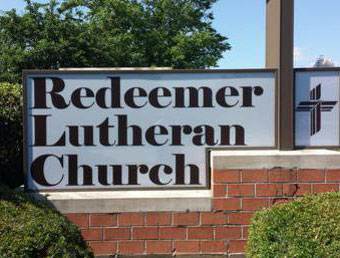 New vinyl sign face installed at Redeemer Church
Vinyl Replacement
We can make new vinyl to make an old sign look new or to give an old sign a completely new look.
New Sign Installation
New building signs installed at Great Clips in Peoria
Building Sign Installation
If you are needing your first sign, wanting a new look, or moving into a new building we can design and install a building sign for you.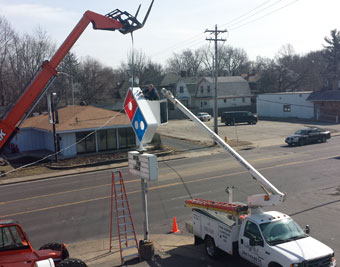 Installing new LED road sign at Domino's
Road Sign Installation
From setting the pole to mounting the sign, we are your turn key solution for installing your new road sign.
Electronic Message Board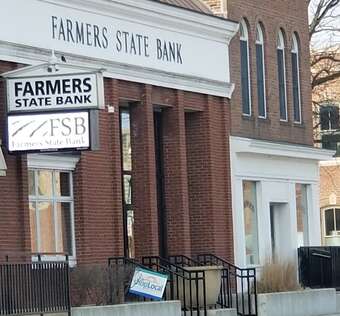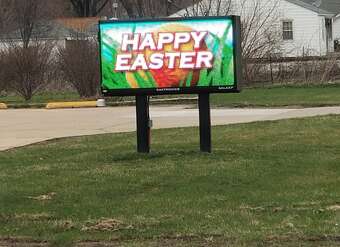 Electronic Message Board Signs
Looking to grow your business? We are a distributor for multiple LED sign manufacturers. We can help you find the right sign for your business giving you the best return on your investment.