What Does Energy Efficiency mean?
For the customer energy efficiency is a great way to not only save money but help the environment as well. Our experienced crew can change any outdated lighting technology and bring it into the 21st century. We can help save almost 75% of energy usage on interior lighting fixtures. Another big savings that we can offer is switching old exterior HID fixtures and installing new LED fixtures that can cut wattage by up to 80%. If you would like a free estimate contact your award winning team today.
H&H is an Ameren Illinois Ally
Our H&H crew does a diligent job to help save our customers money and become more energy efficient. During the last two years our team has helped over 1,000 businesses save money and become more energy efficient.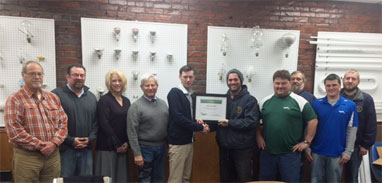 Your award winning H&H team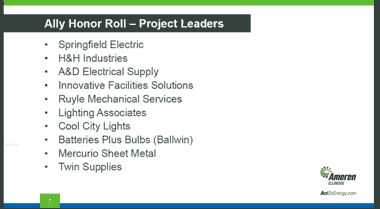 Proud to annually
be on the Ally Honor Roll